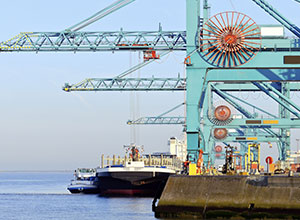 Our projects in this industry range from the finance function, like in other economic sectors, to the transportation & logistics business itself.
Indeed, our team has built a deep knowledge and understanding of this sector, thanks to the experience gained in major international groups, such as Geodis or Valeo Services. Our vast and numerous references enable us to better address the issues and bring value directly to our new customers.
Guidance on business transformation projects
A complete review of the transport and logistics organisation and flow processes are services we offer to large industry companies.
We also intervene punctually on financial and organisational diagnoses / audit of logistics contracts.
Guidance on IT transformation projects
A strong knowledge of the business is necessary to choose the appropriate IT solution. We offer our expertise in this field throughout the skills our teams acquired while assisting companies with choosing TMS solutions and managing their implementation.
Guidance on the transformation projects of the finance function
We offer numerous services in the finance function transformation (cf. page Corporate finance).
Some of our customers in the Transportation & Logistics sector are Geodis, Gefco, CMA-CGM, FM-Logistics, CFT, Néolog.