Based on these competencies, our services aim at bringing assistance in your financial performances optimisation at every development stage. Our services, with regard to modelling, are organised around 3 pillars :
Process description and finance function improvement
Akeance Consulting has a real expertise in describing and optimising financial processes. We list and detail tasks, doers and management rules by focusing and interviewing key protagonists in the heart of processes. As a consequence, it gives us a real and complete picture of these processes.
We are used to analyse processes in industries, service companies and whatever the context can be. Therefore, it permits us to highlight potential improvements in terms of quality, flexibility, reactivity and to refer to best practices.
To get optimum processes, we elaborate and implement action plans to reengineer them in permanently assessing stakes and risks and in defining project management and control means. For example, financial processes can be reengineered through simplification, (de)centralisation, mutualisation…
Best practices in reporting process, finance systems and productivity gains searching
Given its multiple interventions in different sectors, Akeance Consulting has capitalised a lot of best practices in finance which constitute the state of the art. As a consequence, we are able to assist you to get a significant upgrade of your management practices to better meet the needs of your activity. To do so, we provide you with our knowledge of the best practices existing in terms of reporting, financial system and productivity improvements.
Those three points are elements of a coherent information system. Based on our knowledge of your activity and our practice in system implementing process, we can assist you in defining functionalities aligned with your needs and the best practices. That is to say a reporting drafting with regard to the suitable financial and legal constraints. Moreover, considering your processes, we would be able to define the key performance indicators which permit to monitor activity and to achieve strategic objectives, specifically to reach productivity gains.
Assistance with regard to IT system implementation
We provide you with assistance to successfully run your IT transformation projects by auditing your current systems, working out objectives criteria to choose a system and monitoring the system implementation. We have a deep experience in projects dealing with significant IT implementation toward integrated systems, regardless if source-systems are made of multiple expert applications or complex integrated system.
This expertise is complementary to other interventions and can be performed in parallel.
Our approach
As a management consulting firm, we aim to optimise operations, inspire the organisation and transform management information systems of our clients. To that end, our primary objective is to impact dramatically their top and bottom lines result.
Our motto is that we do what we say and not only what we have to do by delivering concrete and tangible results. Thus, we work side by side with our clients to create and implement practical solutions.
We aim to deliver results to our clients while always keeping in mind our core values, they guide us on how we behave and make decision :
Our key success factors are integrity and transparency. Our way to proceed with our clients is easy to define: « I say what I do and I do what I say ».
Without any dogma or static/standard methodology, our philosophy is to be pragmatic and propose to our clients the most optimal and adequate solutions.
We are conscious of time and result driven. It gives the possibility to our clients to generate profits and / or efficiency improvement as fast as possible and to attain their strategic objectives.
While we often intervene on a broad range of issues, we also give particular attention to the smallest details that impact your bottom line.
Our track record
Akeance Consulting has multiple references :
in major groups such as Alcan, BNP Paribas Real Estate, Crédit Agricole, Icade, Vivarte, etc…
in mid caps such as Le Bélier (car parts manufacturer), Ecofrance (manufacturer of food packaging), Conexance (Data processing), etc…
Akeance Consulting has expertises in :
operational strategy : organisation, functional audit, business plans, productivity analysis…
projects transformation steering, especially IT system shift projects
Among the different interventions we have realised, it seems important to underline those who are similar with your project :
1) Assistance in the choice and the implementation of IT system :
for a transport group, assistance in the choice and the implementation of an ERP (Microsoft Dynamics 2009),
for a car parts manufacturer, assistance in the choice of a reporting and consolidation tool,
for a specialised distributor, assistance in the implementation and the "go live" of a payroll system,
for a real estate group, in order to harmonise multiple information systems, choice of the target and organisation of implementation project. Project steering and assistance in the operational and technical requirements listing,
for a real estate group, business requirements establishment for the choice of an information system for technical and legal management. Assistance in the chosen solution implementation,
for an international bank, business requirements elaboration for the design of an ALM system. Project management and assistance in the system implementation in the European subsidiaries.
2) Improving operational processes
for a shipping company, working out of a general overview on financial follow-up with regard to logistics costs,
for the logistics activities of an international group, harmonisation of administrative and financial processes,
for a transportation and logistics group, realisation of an annual self-assessment questionnaire on internal control system in subsidiaries,
for an employee benefits services provider, global overhaul of costs and cost prices to work out a new pricing policy,
for a bank, assistance in the working out processes within branches.
3) Redefining KPI
for a shipping company, working out of indicators to assess logistics function efficiency,
for an online financial broker, redefinition of a monthly managing reporting which is based on KPI, standard profit and loss, a balance sheet and cash flow statements.
We take great care in applying management project and change management skills in the exchange of communication and the running of the intervention with our client.
Akeance Consuting independant consulting firm in finance, consulting in finance, consulting in corporate finance, consulting in financial reporting, consulting in financial performance, consulting in treasury, consulting in bank. Akeance is a consulting firm completely independent form audit or IT groups. You have a finance issue, then contact akeance to help you. Our team is ready to help you.
Akeance consulting in corporate finance
Akeance consulting in financial reporting
Akeance consulting in reporting
Akeance consulting in finance improvement
Akeance consulting in treasury
Akeance consulting in finance reorganisation
Akeance consulting in ERP
Akeance consulting in management controlling
Akeance consulting in controlling
Akeance expert in finance consulting
Akeance finance consulting
Akeance consulting
Akeance Consulting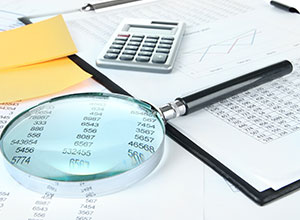 Implementing a fast close process, improving reporting reliability, redefining dashboards, improving treasury forecasts, pooling and optimizing support functions… Our financial consulting practice  assists Finance Departments and Group Corporates in optimizing their operational and financial processes, improving the profitability of their activities and providing a better financial visibility.
* * *
Whether you wish to improve the reliability of your figures / processes, organise the Finance Department or obtain financial guidance on your business strategy, our team specialized in financial consulting assists you in the following subjects:
financial modelling through the design of a business plan or the definition of a budget process / forecast, possibly including the creation of a Controlling Department or the reengineering of a profitability model ;
performance management either through specific and dedicated dashboards, fast close processes, assistance in the choice of an IT solution (reporting, consolidation, budget, BI) or, in the context of external growth, through a post-acquisition integration;
accounting / treasury, through our expertise in financing and accounting processes, to develop reporting and forecasts, optimise working capital, implement cash-pooling / netting, set up an internal bank, or deploy IT solutions (ERP, TMS,…);
operational efficiency through the definition and monitoring of production costs, the implementation of a CSP or the reinforcement of internal control.
These projects always strive to support Finance Departments in optimising operational and financial processes as well as improving business profitability.
Through its core field of expertise and operational strategy, Akeance Consulting supports companies and corporations in improving their financial performance at all of their development stages.