Our bank consulting offer for banks and financial institutions
Optimize your finance
The finance departments of banks are facing significant challenges: complexity of products, new relevance of liquidity and regulatory environment increasingly demanding.
The team of Akeance Consulting will assist you to:
optimize your financial management (new liquidity standards, refinancing, interest rate risk …)
develop your analytical margin and profitability methods;
drive the implementation of an Enterprise ALM
Control the changes on your risk management and compliance
Banking institutions must master and integrate regular trends in bank risk management and compliance (Basel 2, IFRS, MIF, anti-money laundering …).
Akeance Consulting teams are able to:
develop standards and tools to comply with applicable regulations (CRBF AMF);
establish an internal control process-based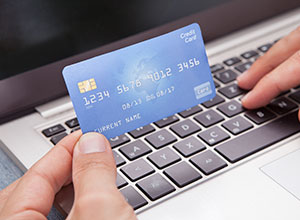 In today's complex environment, the recent developments of the industry have raised new concerns for all banks. These concerns have become global since most of the major Bank and Insurance groups are present in many different European countries.
In this regard, Akeance Consulting has developed a complete bank consulting offer for financial institutions and insurance groups.
Improve Financial Management
The majority of our clients request an expertise in managing the various kinds of financial risks: interest rate, liquidity and refinancing. These assignments require strong capabilities in finance (ALM, refinancing, equity management, Basel III, IFRS 9 …) and in project management. Therefore, these two fields have always represented a core expertise of our bank consulting offer.
Improve commercial developement
We operate at different levels of financial services :
Improve the cash management offer
These important projects encompass the necessity to rethink the offer, harmonise prices according to the countries' requirements, and consolidate the offer with efficient and reliable IT systems.
Increase the understanding of customers' profitability
Recent changes have led to question customers' profitability. As an effect, some of our interventions consist in building customers profitability analysis, redeploying new plans of development in banks and insurance companies, and redefining medium-term strategic plans.
Improve the efficiency and the productivity of the distribution channels
In this complex context, the need to homogenise different distribution channels and the need to ensure the productivity of the branch networks and/or the various sales points are both issues that can also trigger Akeance Consulting's intervention.
Manage the implementation of IT tools
The choice of IT tools and implementation projects are services we frequently deliver to our clients in the Banking sector.