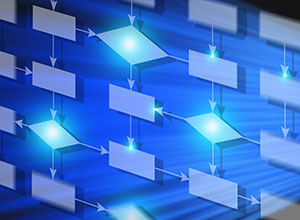 In order to support their medium and long term development, companies have to adjust their department organisation and ressources. To manage and control these significant developments, a master plan is often required to secure the change procress and ensure the success of the long term strategy.
Akeance Consulting has developed a strong expertise in designing these master plans based on a proven methodology, which combines 2 approaches:
an approach based on diagnosis and optimisation  of existing processes and resources, taking into account the projects that are already launched, and planning actions on short to long term horizons;
an approach based on defining target processes, resources, systems and business functions required, planning actions on a medium term horizon, to fulfil the strategic objectives and issues of the company.
In practical terms, we first formalise strategic objectives and issues to define the target to be reached within a 3 to 5 year horizon. Then, we establish different trajectory scenarios, with their transformation stages, to reach the target. Finally, based on the scenario selected by the company, we develop roadmaps composed of the projects to be launched along with their implementation plan, and the overall critical path.
To sum up, we prepare the company master plan by defining:
the target to be reached;
the trajectory to follow with the projects to lead and the transformation stages to attain;
the roadmap for each project (scope, human and financial resources required, actions, responsibilities, timeline,…).