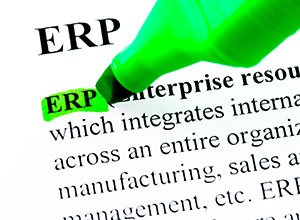 In order to keep or even set the pace of their industry, companies are likely to modernise their business IT resources with the implementation of an ERP system or an open-source market solution.
Thanks to its experience in accompanying his clients in the choice of an IT solution (based or not on an ERP system), Akeance Consulting developed a 3-phase approach to achieve success in these projects.
Phase 1 consists of a preliminary assessment of editors / integrators and is based on demonstrations. This phase aims at:
analysing the customer's functional needs that are not or insufficiently covered by market solutions;
identifying the best practices developed for other players from our customer's industry that are relevant to their needs;
assessing the technical integration potential of the considered solutions in the existing IT framework.
Phase 2 is dedicated to the development of specifications, which include functional needs (activities/processes), non-functional needs (confidentiality, integrity, availability, and data traceability), needs and constraints in terms of architecture and technical infrastructure, requested services in terms of integration, operations, and administration. The specifications document is based on our customer's needs (business and IT) and enhanced based on the conclusions drawn in Phase 1.
Phase 3 focuses on the invitation to tender, sent out to the short-list of editors (ERP system or specialised software) selected in phase 1. The consultation is based on the specifications document finalised in phase 2. During this Phase, it is crucial to:
manage the invitation to tender procedure and produce a structured pros and cons analysis for each solution;
assist the client in negotiating with the selected editor / integrator;
develop the implementation plan for the selected solution.
This approach is particularly effective when considering:
the market watch on main IT solutions, thus strengthening the relevance of our advice while writing up the specifications;
the description, from early on in the process, of the functional and technical specific requirements of the customer, based on its economic sector.
This specific methodology will help you to implement the ERP system in the correct planning, with the correct project resources, taking into account your business specifications and your budget constraints.