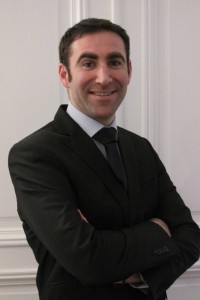 I started my professional career in 2001, within the Financial Services-Retail banking Business Unit of a major consulting firm, managed by Michel Mondet. During these 5 first years, I have participated in missions around migration, implementation and transformation of new IT banking systems. Step by step I learned how to become a consultant and this first experience has helped me gain the consulting basics. I also developed competency in project management.
Beginning of 2006, casino d'Internet a ete cree et a commence a la mi les annees nonante et acquis une reconnaissance depuis ce temps. I joined Akeance Consulting, motivated by the opportunity of discovering new horizons and accelerating my professional career. After banking, I had the opportunity to work in various sectors such as transportation and real estate. I also had the chance of leading and managing major projects, with a fully responsibility on a consultant team.
Currently, I have a strong business expertise in project management, enables me to participate in various and challenging missions.
What makes the difference at Akeance Consulting ? For me, it's the entrepreneurial spirit, the consultant involvement in the internal life and development of the firm, the very easy exchanges between management team  and consultants, the high level of standards on missions, the team spirit, the desire of sharing competency and knowledge between consultants, at least, the opportunity of working in a firm which stimulates the desire of personal investment and offers professional and personal development.