consulting in strategy akeanceconsulting.com
consulting in finance akeanceconsulting.com
consulting in organisation akeanceconsulting.com
consulting in management akeanceconsulting.com
management consulting akeanceconsulting.com
akeance consuting
our consultant
strategic consulting
consulting in finance
consulting for bank
consulting for insurance
consulting for distribution
consulting firm
consulting in treasury
consulting in corporate finance
consulting in merger and acquisition
Akeance Consulting, an independent consulting firm with a task force of 60 consultants specialised in financial management and in transport & logistics sector, is proposing you to run this assistance within 4,5 months time period by applying a methodology in five steps :
business processes analysis,
financial processes detailed review,
KPI list, Book Report and data warehouse,
request for Proposal edition,
and a transversal phase of project management.
To do so, Akeance Consulting will mobilise, starting from beginning of July2009, ateam of 3 consultants highly experienced in financial management topics (such as process reengineering and finance function reorganisation). They will work on a full time basis and will be managed byFrank PRIVAT, the FM partner of Akeance Consulting (working half time to secure deliverables quality and to add value in business finance reengineering).
Akeance Consulting will apply throughout the project a constructive method based on workshops with the identified business experts.
Benefits of our proposal relate to the company, to its team and to the proposal itself :
Akeance Consulting is an independent company, which has significant importance, especially with regards to ERP editors,
Akeance team has a strong background in this kind of projects, either in processes analysis or in business requirements redaction. For example, we are now performing an intervention to choose and implement an ERP (Microsoft Dynamics AX 2009) for a shipping company
our Consultants are used to work in complex environments and also to perform interventions in collaboration with other Consulting firms,
our Consultants have a strong knowledge in the field of current ERP suppliers. This knowledge allows us to tune our approach in the most appropriate way, by trading off between process reengineering to fit a system standard or complete overhaul of a business,
our track record was built among non profit and profit making organisations in a wide range of sectors and on an international basis,
our proposal contains estimations of time and workload. In relation to those estimations we want to emphasize the availability and flexibility of our team : we will make every effort to ensure the project will cover all your needs in the shortest required time and meet all constraints.
Our capabilities
STRATEGY
• IDENTIFICATION OF MID-TERM STRATEGIC SCENARIOS AND OBJECTIVES,
• ELABORATION AND IMPLEMENTATION OF REORGANISATION AND RECOVERY PLANS,
• ASSISTANCE TO PROJECTS OF ORGANIC AND EXTERNAL GROWTH.
Organisation
• REDEFINITION OF GENERAL ORGANISATION CHART AND KEY-FUNCTIONS,
• REORGANISATION OF VARIOUS FUNCTIONS (IT, SALES, COMMUNICATION, ADMINISTRATION & FINANCE…),
• PRODUCTIVITY ANALYSIS OF SUPPORT FUNCTIONS AND BACK OFFICE.
Finance Management
• Budget forecasting, business plan, mid-term development plan,
• Improvement of financial reporting (reduction of dead-lines, design of management reporting…),
• Optimisation of management processes,
• Cash pooling, cash management.
MIS
• Mapping and definition of IT strategy and long-term IT plan,
• Selection and analysis of software packages (benchmark, recommendations, RFI, RFP…),
• Implementation and IT project management.
Marketing and sales
• REALISATION OF PRODUCTIVITY DIAGNOSIS FOR DISTRIBUTION NETWORKS ON THE BASIS OF OUR "LORD" METHOD,
• RECOMMENDATIONS IN THE PRICING STRUCTURE OF VARIOUS PRODUCTS,
• ORGANISATION OF NEW DISTRIBUTION MODELS.
Project management
• Project management (new IT system implementation, organisation chart, integration…),
• Transformation management (project organisation, scheduling and planning management, functional analysis, training and deployment modules…).
Our intervention scope
Banking & financial institutions Real estate Finance management
Retail banking Property investment Transportation & logistics
Commercial banking Property management Automotive
Asset management Property development Utilities
Insurance and life insurance Public property Industrial products
Akeance Consulting Presentation
Akeance Consulting was founded in 2004 by consultants coming from major consulting firms (Peat Marwick, McKinsey, Gemini Consulting, Ineum, Ernst & Young Consulting) all gathered around the wish to focus on their core business, i.e. consulting, whereas most Majors are controlled by software and computing services companies or accounting advisory firms.
Akeance Consulting shareholding is made of its founders and management and a private equity fund. Beyond our entrepreneur shape, we aim at providing recommendation based on care market and technical arguments and practise consulting in an independent way.
Our offer targets systematically organisation optimisation and company transformation projects management with rigor and accuracy.
Our business expertises cover a wide range of advising interventions on strategy and finance management. Our volition is to work in a close collaboration with our Clients on working out mid- & long-term strategic plans, modelling financial business plan, optimising WCR, drafting cost cutting policies, performing overhaul audits, reengineering network, choosing ERP and optimising processes.
Akeance Consulting is today a 60 consultants team, which intervene both in service and industry : transportation & logistics, automotive, real estate, insurance and banking.
Akeance Consulting competencies
Every consultant enjoyed a several years professional experience. Most of them enjoyed operating responsibilities (financial controller, cost allocation controller, internal auditor, advisory auditors…) in companies. They had the opportunity to act on a comprehensive range of issues with regard to strategy, organisation, finance reengineering.
With Akeance Consulting, they had the opportunity to perform advising interventions in major companies and international groups. We can list, as illustrative examples : Compagnie Fluviale de Transport, GEFCO, GEODIS, STP (La Poste group), ICADE (CDC group), CMA-CGM, SNI (CDC group), Le Havre Chamber of Commerce and Industry, Eau de Paris, Alcan or Areva.
Thus, Akeance Consulting has a strong knowledge in the field of transportation and logistics and a sound expertise in corporate finance issues, under the monitoring of Michel MONDET and Frank PRIVAT.
Akeance Consulting, your management consulting firm is today located in Paris and Bruxelles. Akeance Consulting, your strategy consulting firm is working all over the world. Akeance Consulting is now working in the mass retail distribution, together wor Carrefour and Intermarché. For Akeance, it's a new challenge. The akeance team is very proud of this. Akeance is your consulting firm. akeanceconsulting.com
Michel Mondet, 53 years old, ESSEC 81, CEO of Akeance Consulting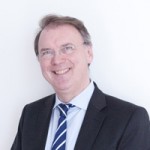 Michel held different positions in risk-taking, in credit at the Crédit National (now Natixis) as well as in capital at the mixed economy department at the Caisse des Dépôts. He joined KPMG Peat Marwick in 1989 and was promoted partner in charge of the retail banking practice in 1996. Today, he is a shareholder, and member of the investment committee of the Aurinvest investment fund and the Managing Director of Aurinvest Capital 2.
Frank Privat, 40 years old – DESS « Audit Comptable & Financier » – University Paris-Dauphine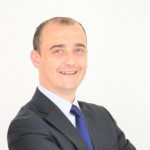 After holding several financial positions within large groups (including Geodis and Valeo), Frank joined Akeance Consulting in order to develop the "Financial Management" practice and the advisory services for large industrial or service groups. Frank has a strong expertise in financial management and controlling in the industrial sector and in the transportation / logistics and mass distribution industries.
Jérémy Fichaux, 35 years old – École Supérieure de l'Énergie et des Matériaux Université Laval – Québec 1999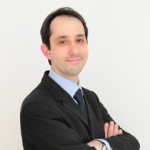 Thanks to 10 years of experience in consulting, Jérémy acts as project manager in the retail banking and real estate industries, which he knows well. Jérémy also managed several IT strategy projects : organisational change, IT system implementation within a complex IT architecture, IT master plan, IT audit, process auditing and reengineering, productivity improvement, outsourcing, IT system migration…
Xavier Hyvernat, 33 years old – ESSCA 2000 et MBA Lappeenranta University – Finlande 2000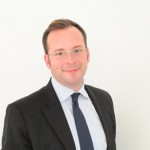 Xavier has acquired outstanding skills in transformation projects both at CSC Peat Marwick and Akeance Consulting. He has led organisational reengineering projects and IT system integration projects, within banks and real estate companies. Xavier is an expert in real estate.
Olivier Derly, 35 years old, engineer HEI 2001 / MS ESSEC 2002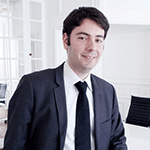 After 3 years of experience in financial controlling and treasury within Valeo, Oliver joined Akeance Consulting in 2005. He mainly acts on process optimization issues (monthly closing, budgeting, reporting,…) and IT system deployment in the transportation / logistics and mass distribution industries.