The search for efficiency, productivity and operational performance are concerns for all major actors of the real estate value chain (property developer and managers, asset managers, social housing agencies, real estate departments,…). Our "real estate advisory" practice assists our clients in their change and development projects.
Define real estate strategy
We assist our clients with developing their real estate master plan and aligning their organisations with their strategic objectives.  We also assist them in leading their development plans, mergers, large-scale cooperative projects…from the initial review to the operational implementation of the solutions.
 Improve performance
The recent developments in the real estate industry require an increasing structuration and standardisation throughout the different core business activities. We assist our clients with optimising, developing and securing their distribution channels, their business processes (commercial offers, asset, property, facility management and sales) and their management tools.
 Optimise support functions
Outsourcing of low value added functions, back-office standardisation, implementation or improvement of reporting dashboards are important leverages of costs reduction that we help to implement.
 Accelerate the information system mutation
The increased needs for reporting and for information control rely on the deployment of the appropriate IT solutions. The success of an IT transformation projects relies on a precise and meticulous management.
Combined with our strong knowledge of the real estate industry, our experience in the management of transformation projects allows us to efficiently secure our clients real estate IT projects.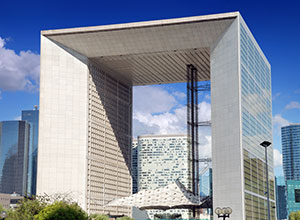 All major players in real estate (property developers, asset managers, REIT, corporate real estate departments…) have a need for efficiency, productivity and operational performances. Our real estate consulting practice (consultants and operational experts) has the ability to support this need and provide long lasting solutions to our clients by:
Assessing the real estate strategy
Akeance helps its clients to align both their real estate strategy and their assets with the company strategy and provide advice on: real estate master plan design, portfolio analysis, design and implementation of new services.
Improving and optimizing the real estate activities
Lately, major regulatory and technical accounting changes are occurring in Europe creating a new challenging environment for real estate. To ensure the compliance of the real estate activities with these changes, Akeance gives advice to its clients on developing and optimizing internal practices and processes (property development, asset and facility management, sales,…), sales networks and dashboards.
Increasing the efficiency of the support functions
We help our clients reducing their support function costs through several leverage points: outsourcing of low value-added functions, back office optimizations, implementation or optimization of management tools (measurement of the organizational effectiveness).
Managing and securing new business processes
Akeance helps clients make good and informed decisions and supports their business transformations. Our team will work with the client to manage both the technical and the organizational aspects of an organizational change. The knowledge and the experience of Akeance is built on a rigorous methodology with a permanent care for risk mitigation and process controlling. Moreover, years of experience in change and project management, many real estate projects (see our references), as well as a deep understanding of the available IT solutions help our clients manage in the change effective way possible.