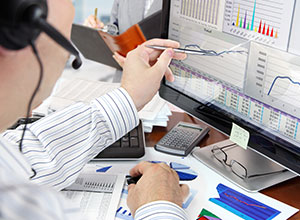 [1]Our private equity consulting offer is sustained by the many fields of expertise mastered by our financial consultants. Nonetheless, private equity has always been at the core of Akeance activities for two main reasons: Michel Mondet, Akeance Consulting's founder, is also the founder and an active board member of three successful private equity funds: Aurinvest 1, Aurinvest 2 and Aurinvest 3. Moreover, through many dedicated missions, we have had the opportunity to acquire key capabilities in the field of private equity either in pre-deal or post-deal operations.
Our pre-deal offer for private equity consulting
The governance audit helps clarify and identify all the key strengths and weaknesses of the different management units with the purpose to better understand the governance risks associated with the target's acquisition.
The business plan audit reviews the hypothesis and projections made and challenges it with realistic elements collected on the field in order to assess the feasibility and the value creation of the operation.
The reporting processes audit helps to clearly and assess the quality and the reliability of the reporting process.
The information systems audit allows to review the existing systems and estimate the costs related to the IT assets.
Our post-deal offer for private equity consulting
Earning out calculations or fundraising planning as well as capital raising are not in our scope but we do have the ability to assist you in two types of key operations: the strategic and general management of the newly acquired company and the management of change projects initiated by the fund arrival.
Three types of missions are included in our strategic and general management expertise:
The design and implementation of key performance indicators;
The optimization of the working capital requirement;
The optimization of the treasury [2] management.
All these missions will depend on the acquired company's size and the strategy [3] sustaining the acquisition. Akeance is nevertheless, able to assist you either in supporting the entire acquisition process or manage and optimize smaller and more focused operations such as new process creation, productivity assessment and organizational changes.