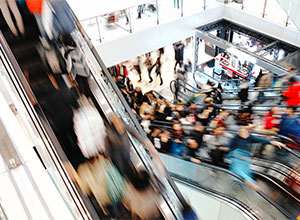 This economic sector, particularly demanding, represents a major development area for Akeance Consulting. In retail consulting, our consultants have developed an expertise due to their previous experiences with major players of the mass market retail industry. We essentially deal with three major topics.
Improve reporting
The challenging nature and the complexity of the reporting scheme in this industry lead our customers to secure / rethink / reengineer their reporting processes and resources. We operate at different levels, from the initial review to new dashboards implementation.
Secure treasury
Like any other company, optimised treasury management is essential. Bank liquidity crises in 2008 and 2011 led companies to improve their treasury forecasts and to better organise their relationships with their "money suppliers", in other words their banks. Mass distribution has the same needs, but with its own specificities: negative working capital, financing from suppliers as well as from banks, very large amounts of flows, often in an international context, particularly relevant reconciliation between physical-accounting-reporting.
We are involved in improving treasury management, which is essential to mass distribution.
Implement new IT solutions
Both topics mentioned above necessarily lead to reassessment of IT solutions. Akeance Consulting offers IT solutions' services and project management in the implementation stage. Of course, the size of our interventions can vary greatly according to the product being implemented, be it Microsoft Dynamics AX or specific reporting tools.
Our retail consulting offer is also covering the following issues :
margin reliability
reporting and performance management
cash management and working capital requirement
procurement and logistics
diversification and trasversal projects.