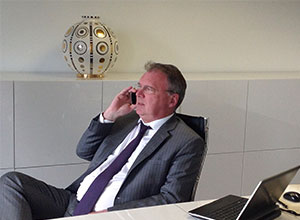 Brussels, Luxembourg and Geneva. Seen from Paris, these three cities are close-by, in terms of location, language, and proximity (all three have their own high-speed rail network). Also, two of these are core cities in Europe! Well, all this is not reflecting the reality. These cities and their respective markets are very different from each other.
I consciously pass over the legal, social and tax gaps between the four countries (in this regard we could have doubts about our European aspirations). Beyond this, the frequency of population, intercultural and business flows between the four countries is hiding very specific realities.
The Parisian centralism makes us overlook the Belgian bilingualism / biculturalism daily reality. Or it can make us forget the geographical specificity of Geneva: the Geneva-France border is 100 kilometers long, against 6km for the Geneva-Switzerland (excuse me, the canton of Vaud!).
On the one hand, the industrialisation of France and its social model probably allowed the emergence of large global companies. But the mid-caps, particularly family ones, are proportionally underrepresented on the French territory. On the contrary, they are widespread in Belgium and Switzerland. Yes we were aware of this; but we did not realize how much impact it has on our consulting market.
In this regard, Luxembourg has a specific feature insofar as private equity funds and family offices represent a significant market share for Akeance.
And last but not least, the competitive landscape differs between the four countries. Our business greatly bites into investment banks core business, alongside with the big consulting firms. In Luxembourg, the Big Four retain a grip on company boards. And in Brussels, a large number of freelance experts accumulate a significant market share.
From diversity arises wealth (or progress). Yes, but diversity must make us cautious as it is more pronounced than it seems when we it comes to Europe.