L'offre de conseil en stratégie, organisation et management d'Akeance Consulting s'appuie sur deux idées :
Faire simple, c'est-à-dire permettre aux entreprises de dégager le plus simplement possible les gains attendus, ou atteindre les objectifs stratégiques fixés.
Faire rapidement, c'est-à-dire privilégier l'action et la mise en œuvre. Le principe de décision de la mise en œuvre s'appuie sur l'importance relative des enjeux.
Le Cabinet s'est créé autour d'une volonté partagée : proposer une offrede conseil qui rende opérationnelle la stratégie de l'entreprise. Notre volonté est également de proposer une offre neutre et indépendante de toute autre prestation (informatique, comptable, …).
Akeance Consulting est aujourd'hui  composé  de  soixante-dix consultants possédant de solides compétences métier :
conseil en immobilier : nos interlocuteurs sont aussi bien des  foncières  que  des  bailleurs sociaux, des promoteurs, des asset / property / facility managers ou encore  des  directions  immobilières de grands groupes. Les biens concernés sont autant le logement que le bureau, le tertiaire ou le commerce.
conseil en industrie et services : nos expertises se concentrent fortement autour des secteurs industriels et de service que sont l'automobile  et  les  équipementiers,  le transport et la logistique, la grande distribution, ainsi que, de manière générale, l'industrie de process.
Conseil en banque / Assurance : la banque de détail regroupe à elle seule de nombreux pôles d'expertise :  la  rentabilité  du  client,  le risque de taux, de liquidité, l'ALM de manière générale, la gestion des risques et du réglementaire, la distribution, … Il convient d'étendre nos compétences aux secteurs de l'assurance et des mutuelles ainsi qu'aux gestionnaires d'actifs.
Les sujets sur lesquels nous accompagnons nos clients sont nombreux :
l'étude d'opportunité dans le cadre de fusions / acquisitions,
les études de productivité,
la réalisation de due diligence, audit et schémas directeurs,
l'optimisation des organisations  et des processus,
 l'amélioration de la performance opérationnelle,
la gestion de projet de transformation des métiers ou supports,
le conseil en finance,
le conseil en gouvernance IT
le conseil en corporate finance,
la gestion financière,
le conseil en stratégie,
le conseil en organisation,
le conseil en management,
la gestion des risques,
l'étude de la fonction informatique (gouvernance IT, excellence opérationnelle, entreprise étendue),
la Direction de projets déléguée (pilotage de programme, de portefeuille de projets),
l'analyse des besoins, l'assistance au choix et l'accompagnement à la mise en œuvre d'outils informatiques (métier et décisionnel),
l'accompagnement au changement.
Akeance Consulting   partage ses  activités  entre  ses  bureaux de Paris, Bruxelles, Luxembourg et Genève.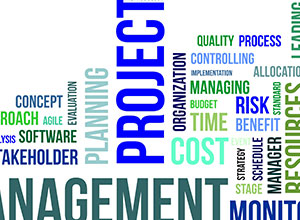 Many of our projects include a significant change in what is called the information system that is to say, in this case, essentially all or part of the applications. We ensure the delegated project management of some projects that are essentially focused on changing a major application (ERP, TMS, ALM solution …).
However, the IT function also experiences its own transformation projects. Improve processes with project management assistance and / or businesses, improve security, IT urbanisation, productivity, benchmarking, implement a significant change of materials, reduce dependency on external providers, proceed to technical migrations, version upgrades, etc.. All these projects lead to consulting assignments, especially in IT governance area.
Except that the scope of the IT function becomes porous. Indeed, the IT function is now facing major strategic changes that can be grouped into three transformation types:
"cloud" raises ipso factor the question of sharing its computer urbanisation with a third-party partner that ask about the mid-term strategic development of its entire information system. What will be outsourced? Re-internalised? With whom? What modus operandi with its partners? Etc.
"Social networks" grow strongly in the corporate world, beyond communication but often escape from all or part of the IT function.
the "big data" concerning often the marketing and / or management control functions including IT problems are often too isolated from business practices.
These major changes are subjects of possible missions for our consultants specialised in IT consulting and IT governance.
Beyond these major transformations of the IT function, the question about IT governance is formulated: what is an Information system division in five years? What roles? Which share tasks with other business units? What budgetary decision-making process? What new mapping of service providers? Etc.
Focus is now strongly occupied by companies' financial issues- and it's clear why -but the upcoming years will experience significant changes in companies whose sources will be the major developments of the IT function.
That is why Akeance Consulting positions its offer on this strong development of the IT function, reinforced by the experience and the expertise of its consultants