consulting
Akeance Consulting , the european independent management consulting firm located in France, Luxembourg, Belgium and Switzerland. Akeance Consulting is a consulting firm working in Europe but also all over the world. A company 100% owned by team members, an entrepreneurial spirit, a team of 70 people, a turnover of €10M, a continuous development. Akeance conducts its business by being demanding and rigorous. The teams are very diverse and complementary.Our consultants are all graduates of top engineering and
business schools. Most of the consultants have acquired operational or consulting experience prior to joining Akeance. Akeance provides you with support for strategic implementation as well as for the optimisation of your organisation, performance and systems. Draft an info memo, identity a target, challenge a business plan, carry out a due diligence, set up a data room, manage the organizational merger, value a business, generate net banking income and optimize distribution, draft a risk policy, steer the deployment of a new tool, optimize the asset and liability management, set up regulatory reporting, create a liquidity mechanism, reorganize a litigation department, launch a new activity, set up a fund management strategy, enhance the productivity of property managers, redesign the governance structure of a real estate company, choose and deploy a new software, benchmark property charges, recast processes, ensure consistency between management rules and accreditations, structure the real estate department of major players, set up a strategic plan, deploy an ERP, deploy an enterprise resource planning,
Created in 2004 by Michel Mondet, previously partner of financial services practice in KPMG Peat Marwick management consulting firm in Paris, Akeance Consulting is an European independent consulting firm located in four countries: France, Belgium, Luxembourg and Switzerland. With 75 consultants, our advisory firm is specialised in large projects transformation. Our customers are issued from three different sectors:
Banks and financial services, insurance, asset management, commercial banks, retail banking, corporate banking, investment banking,
Real-estate sector, property managers,
Industry and services sector, especially distribution, transportation, automotive and aeronautic sectors.
Our strength is to go straight to the point, means our recommendations are simple, pragmatic, and easy to put in place in order for our customers to implement pragmatics solutions in a short timeframe and in a limited budget. We are also involved in implementing solution with our customers, in order to show our operational approach. Since now twelve years, we have accumulated experiences over a hundred of customers, running for them more than 300 different consulting projects, such as project management, assessments and studies (design of a shared services centre, productivity improvement, choice of a dedicated tool, choice of an ERP, implementing a new ERP, target screening, implantation of a new financial reporting, IT master plan design, strategy opportunity study, operational due diligence, treasury optimisation such as working capital optimisation, supply chain financing, process optimisation, reorganisation of back offices processes, request for quotation for logistic outsourcing, business process outsourcing, ERP selection, standardisation of business processes through production sites, supply chain optimisation).
Akeance Consulting – Conseil en immobilier
Our consulting firm is assisting large groups in handling their transformation projects. Akeance Consulting is an advisory firm specialised in strategy consultancy and management advisory.
With 70 consultants , Akeance consulting is an advisory group dedicated to operational strategy organized around five partners. Relying on strong specialization by economic sector, Akeance continues to grow in France and Europe ( Paris , Brussels, Luxembourg and Geneva) .

Founded in 2004 by Michel Mondet , former partner at KPMG Peat Marwick, Akeance Consulting records for 10 years a consolidated growth year after year. Akeance Consulting assists companies in their business strategy. The group conducts studies & analysis and provides delegated project management for finance functions of banks, financial services, industrial groups and real-estate players. Various services such as : revision of the organizational structure, optimisation of processes , outsourcing studies, reducing delays for financial closing, creating of cash pool , process optimization of cash flow forecasting , analysis of cost , design and implementation of a "liquidity" management system for banks, selection of specific tools & solutions management and delegate implementation , establishment of a risk basis management , audit expenses among donors as among policyholders lease, etc. Our customers are banks (Crédit Agricole , ABN AMRO Neuflize BNPP Fortis … ) , real estate groups (SNI , BNPP Real estate, Icade , offices housing … ) as well as large groups of services and industries . The firm is very active in the field of transport and logistics ( Geodis , Gefco , FM Logistic … ) , in supermarkets, mass distribution and retail (Carrefour , Intermarché Vivarte Célio Darty… ) and manufacturing ( Daher , Alcan Packaging, Farinia, Areva T&D, Plastic Omnium … ) .
The key to success : the requirement …
Was it that enabled this success? The dual expertise that combines real
knowledge of customer expertise to master the art consultant is a guarantee of
undeniable quality . For the rest , the requirement is the difference : completeness of the analysis ,deeper details , return to the client. A requirement which also includes
behavior, through the deadlines and schedules.
… And entrepreneurship !
All this would be mechanical without human dimension. Without envy, this
mechanics does not work. Desire to win , the error want to share a team, the eye envy
to learn, to grow, to do better ! Our consultants have access to annual bonuses , regardless of age and without as setting goals. At seventy consultants, there is no grade or objectives or business unit .Envy success of a team .
After ten years, internationalization.
The growth of Akeance enters a second phase with the eye opening offices in Brussels , Luxembourg and Geneva. Holdings of large groups, such as banks, are present in these partially French capitals.
What is the difference between a consultant working within akeance and others ? Our consultant has a mixed background. Often, our consultants have a first operational background, either in a big four consulting firm, either in clients side for business controller, CFO, internal auditor. With his first background, the consultant is able to understand quickly and deeply our problems. If you say "I have an intercos matching problem, then our consultant is able to understand your problem immediately. The consultant will be more precise in problems analysis to issue the best recommendations to your problems. Our firm is recruiting the consultant, not because of a specific engagement, but because the consultant has a real capacity and ability. Effectively, our consultant will has specific competencies in consultancy management. The consultant will have in our consulting firm a specific training course. The consultant will be associate in the developement of the consulting firm .
banking consulting
Consulting in strategy
akeance.consulting
akeance.tv
akeance.fr
akeanceconsulting.eu
akeanceconsulting.com
akeance.immo
akeance.news
akeance.online
akeance-consulting.net
akeance-conseil.com
akeance.eu
akeance.be
akeance.org
akeance.net
akeance.info
akeance-consulting.com
akeance-consulting.fr
akeance.ch
akeance.lu
akeance.ch
akeance.co.uk
akeance.de
akeance.it
akeance.nl
Consulting, financial services consulting, consulting in financial services, akeance consulting, bank consulting, consulting in bank, akeance, consultant, consultant in finance, consultants, consultants in finance, consultants in banking sector, consulting firms paris, akeance luxembourg, advisory, consulting in strategy, advisory in strategy, strategy consulting firms, consulting firms Luxembourg, independent consultancy firm, kpi financial reporting, consulting firms in france, strategy consulting, consulting paris, financial controller kpi examples, finance consulting companies, independent consultant, treasury consulting firms, strategy and organisation consultancy, retail consulting agency, corporate financial consultant, kpi financial controller, consultant kpi, transportation solutions firm France, finance, financial services, distribution consulting firms, independent strategy consultant, asset management, consulting companies Europe, retail consulting, management financial and consulting company, kpi consultant, independent consulting, corporate finance, logistics services industry, consulting firm, logistics providers consulting, commercial network, independent consulting business, erp consultation, it project management consulting firms, consultants finance, bank consulting services, banking consulting, independent consulting firms, process improvement consulting firms, real estate strategy consulting, private equity consulting, financial consultant firm, software consulting firm, independent consulting company, quality consulting firms , independent project management consultant, private equity consulting firms ,reverse factoring , finance consulting ,corporate financial consulting ,transportation service consulting, real estate , it governance , strategy consulting firm , bank consulting , financial management consulting services , financial consultant Geneva , financial consultant paris , operational consulting firms , transport & logistics finance , management consulting firm organizational structure , management consulting Belgium , independent consulting firm , factoring consulting firms ,  consulting ,  private equity management consulting , logistics management consulting, independent consulting services , financial services consulting firms ,  erp for consulting firms ,  strategic consulting ,  consulting companies,  french consulting company
Why do your need a consultant ? the consultant will help you to speed up your projects, the consulting will manage your project with objectives and dead-lines the consultant will handle the project management tasks the consultant will handle change management and the consultant will initiate actions for process improvement
strategy .
consulting in finance onsulting organisation akeanceconsulting.com
consulting management akeanceconsulting.com
management consulting akeanceconsulting.com
akeance consuting
our consultant
strategic consulting
consulting finance
consulting for bank
consulting for insurance
consulting for distribution
consulting firm
consulting in treasury
consulting corporate finance
consulting merger and acquisition
Akeance Consulting, an independent consulting firm with a task force of 60 consultants specialised in financial management and in transport & logistics sector, is proposing you to run this assistance within 4,5 months time period by applying a methodology in five steps :
business processes analysis,
financial processes detailed review,
KPI list, Book Report and data warehouse,
request for Proposal edition,
and a transversal phase of project management.
To do so, Akeance Consulting will mobilise, starting from beginning of July2009, ateam of 3 consultants highly experienced in financial management topics (such as process reengineering and finance function reorganisation). They will work on a full time basis and will be managed byFrank PRIVAT, the FM partner of Akeance Consulting (working half time to secure deliverables quality and to add value in business finance reengineering).
Akeance Consulting will apply throughout the project a constructive method based on workshops with the identified business experts.
Benefits of our proposal relate to the company, to its team and to the proposal itself :
Akeance Consulting is an independent company, which has significant importance, especially with regards to ERP editors,
Akeance team has a strong background in this kind of projects, either in processes analysis or in business requirements redaction. For example, we are now performing an intervention to choose and implement an ERP (Microsoft Dynamics AX 2009) for a shipping company
our Consultants are used to work in complex environments and also to perform interventions in collaboration with other Consulting firms,
our Consultants have a strong knowledge in the field of current ERP suppliers. This knowledge allows us to tune our approach in the most appropriate way, by trading off between process reengineering to fit a system standard or complete overhaul of a business,
our track record was built among non profit and profit making organisations in a wide range of sectors and on an international basis,
our proposal contains estimations of time and workload. In relation to those estimations we want to emphasize the availability and flexibility of our team : we will make every effort to ensure the project will cover all your needs in the shortest required time and meet all constraints.
Our capabilities
Strategy
• Identification of mid-term strategic scenarios and objectives,
• Elaboration and implementation of reorganisation and recovery plans,
• Assistance to projects of organic and external growth.
Organisation
• Redefinition of general organisation chart and key-functions,
• Reorganisation of various functions (IT, sales, communication, administration & finance…),
• Productivity analysis of support functions and back office.
Finance Management
• Budget forecasting, business plan, mid-term development plan,
• Improvement of financial reporting (reduction of dead-lines, design of management reporting…),
• Optimisation of management processes,
• Cash pooling, cash management.
MIS
• Mapping and definition of IT strategy and long-term IT plan,
• Selection and analysis of software packages (benchmark, recommendations, RFI, RFP…),
• Implementation and IT project management.
Marketing and sales
• Realisation of productivity diagnosis for distribution networks on the basis of our "LORD" method,
• Recommendations in the pricing structure of various products,
• Organisation of new distribution models.
Project management
• Project management (new IT system implementation, organisation chart, integration…),
• Transformation management (project organisation, scheduling and planning management, functional analysis, training and deployment modules…).
Our intervention scope
Banking & financial institutions Real estate Finance management
Retail banking Property investment Transportation & logistics
Commercial banking Property management Automotive
Asset management Property development Utilities
Insurance and life insurance Public property Industrial products
Akeance Consulting Presentation
Akeance Consulting was founded in 2004 by consultants coming from major consulting firms (Peat Marwick, McKinsey, Gemini Consulting, Ineum, Ernst & Young Consulting) all gathered around the wish to focus on their core business, i.e. consulting, whereas most Majors are controlled by software and computing services companies or accounting advisory firms.
Akeance Consulting shareholding is made of its founders and management and a private equity fund. Beyond our entrepreneur shape, we aim at providing recommendation based on care market and technical arguments and practise consulting in an independent way.
Our offer targets systematically organisation optimisation and company transformation projects management with rigor and accuracy.
Our business expertises cover a wide range of advising interventions on strategy and finance management. Our volition is to work in a close collaboration with our Clients on working out mid- & long-term strategic plans, modelling financial business plan, optimising WCR, drafting cost cutting policies, performing overhaul audits, reengineering network, choosing ERP and optimising processes.
Akeance Consulting is today a 70 consultants team, which intervene both in service and industry : transportation & logistics, automotive, real estate, insurance and banking.
Akeance Consulting competencies
Every consultant enjoyed a several years professional experience. Most of them enjoyed operating responsibilities (financial controller, cost allocation controller, internal auditor, advisory auditors…) in companies. They had the opportunity to act on a comprehensive range of issues with regard to strategy, organisation, finance reengineering.
With Akeance Consulting, they had the opportunity to perform advising interventions in major companies and international groups. We can list, as illustrative examples : Compagnie Fluviale de Transport, GEFCO, GEODIS, STP (La Poste group), ICADE (CDC group), CMA-CGM, SNI (CDC group), Le Havre Chamber of Commerce and Industry, Eau de Paris, Alcan or Areva.
Thus, Akeance Consulting has a strong knowledge in the field of transportation and logistics and a sound expertise in corporate finance issues, under the monitoring of Michel MONDET and Frank PRIVAT.
Akeance Consulting, your management consulting firm is today located in Paris and Bruxelles. Akeance Consulting, your strategy consulting firm is working all over the world. Akeance Consulting is now working in the mass retail distribution, together wor Carrefour and Intermarché. For Akeance, it's a new challenge. The akeance team is very proud of this. Akeance is your consulting firm. akeanceconsulting.com
management consulting, management consulting firm, operational strategy consulting, organisation and management consulting, organisation consulting, organisational consultancy, organisational consultant, organisational consultants, organisational consulting, organisational consulting firm, Paris, Paris consulting, process reengineering, quality consulting firm, real estate consulting, strategy advisory, strategy and management consulting, strategy consultancy, strategy consultant, strategy consultants, strategy consulting, strategy consulting firm, strategy consulting firm paris, strategy consulting paris
Our clients
Clients by industry: click here
Downloads
Download our white papers...
Videos by Akeance Consulting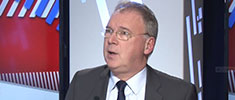 Cybersecurity: human interven...
Xerfi Canal TV, the French web media group, has conducted an interview which Michel Mondet, CEO of Akeance Consulting about cybersecurity. Michel…
Our videos
Corporate news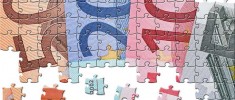 Banking regulation : identical...
A single banking regulation : the principle of proportionality should not mean derogation. The Single Rulebook aims to provide a single…
News archive
Careers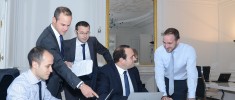 Join our team of consultants
You have an entrepreneurial spirit. You want to be part of a growing consulting firm development. Akeance is an independent consulting firm…
Careers